Agnantio, guest house – rooms for rent with fireplace and traditional tavern are located in Gorianades, a beautiful settlement in the town of Karpenisi.
Agnantio, with the proposal of accommodation in the neatly spacious, comfortable and excellently equipped rooms with fireplace and with the excellent, famous traditional tavern offering unique flavors from the local cuisine dynamically complements the tourist infrastructure in Karpenisi.
Agnantio Guesthouse is open all year round and is waiting to welcome you, but also to take care that your stay and vacation in Karpenisi become a pleasant and unique experience that will be unforgettable…. more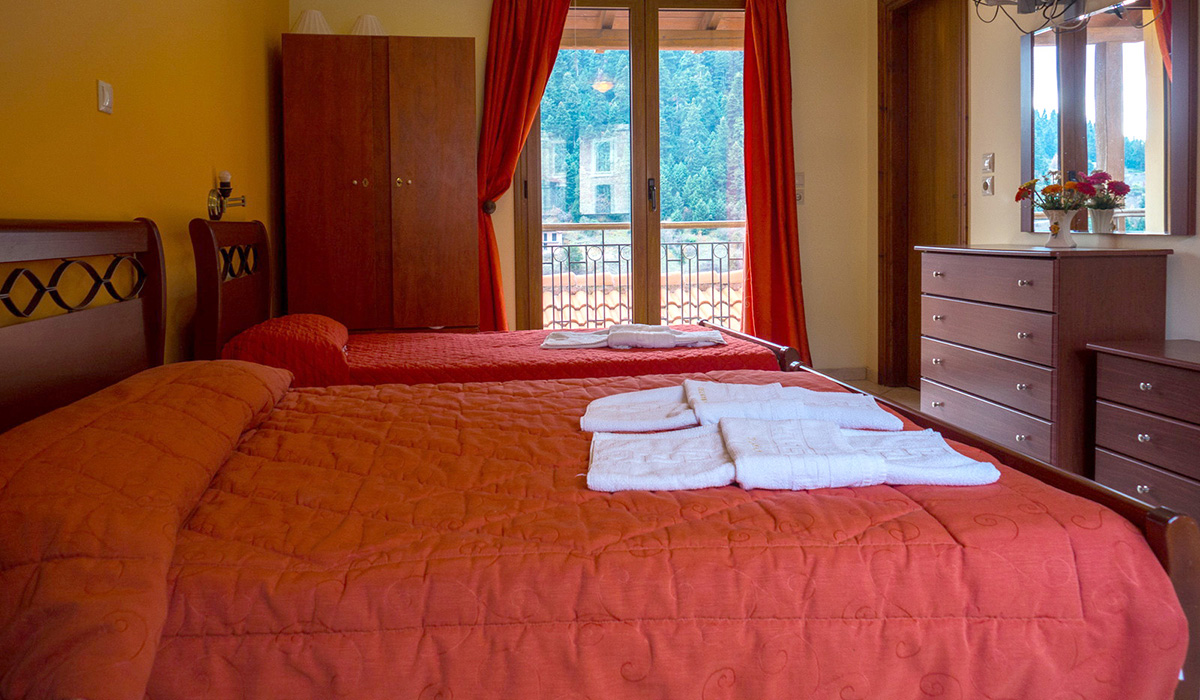 Our traditional tavern To Agnantio offers unique flavors of local cuisine. Our dishes come from a traditional, homemade style created by people who cook using fresh pure ingredients and classic cooking methods.
These are some of the classic, favorite dishes of our customers:
Gorianades is a small picturesque settlement, built in the green at an altitude of 900m., On the road Karpenisi – Prousos, at a distance of only 4 km from Karpenisi… more